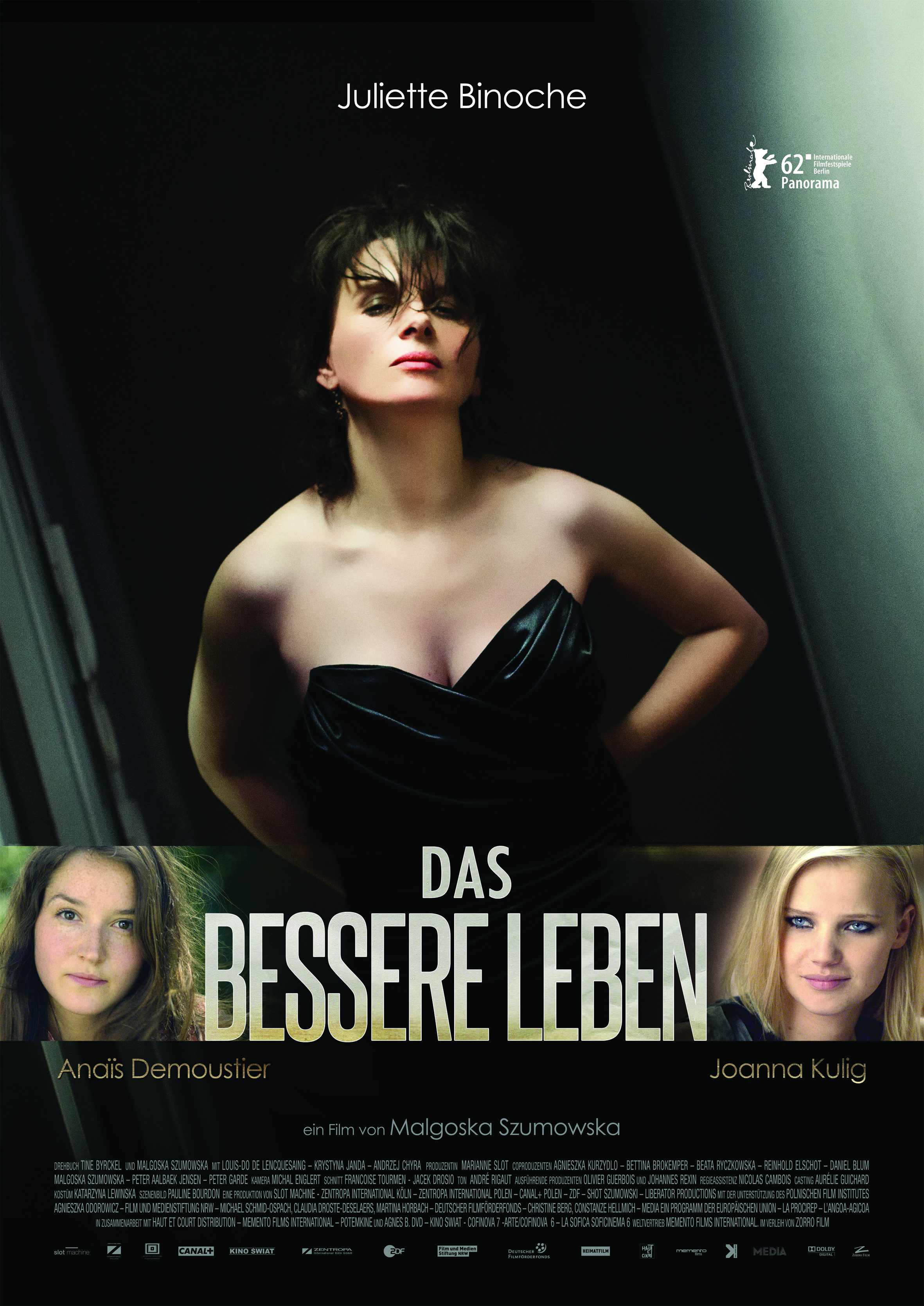 Synopsis
Journalist Anna researchs the question "Scholars as prostitutes" by interviewing young women, who tell about their jobs. That way, Anna discovers a clear, unmasked and free of fake romance life design of her informants, that throws an unsettled echo on her own career, her needs and the saturated, save and spoiled life of her family.

Project Details
Director: Malgoszka Szumowska
Script: Malgoszka Szumowska & Tine Byrckel
D.o.P.: Michal Englert
Art Director: Pauline Bourdon
Costume: Katarzyna Lewinska
Editor: Jacek Drosio

Cast: Juliette Binoche, Joanna Kulig, Anaïs Demoustier

Producers: Marianne Slot, Bettina Brokemper, Malgoszka Szumowska, Agnieszka Kurzydlo

Heimatfilm took care of and organized the shooting on german ground, especially Cologne and Düsseldorf.