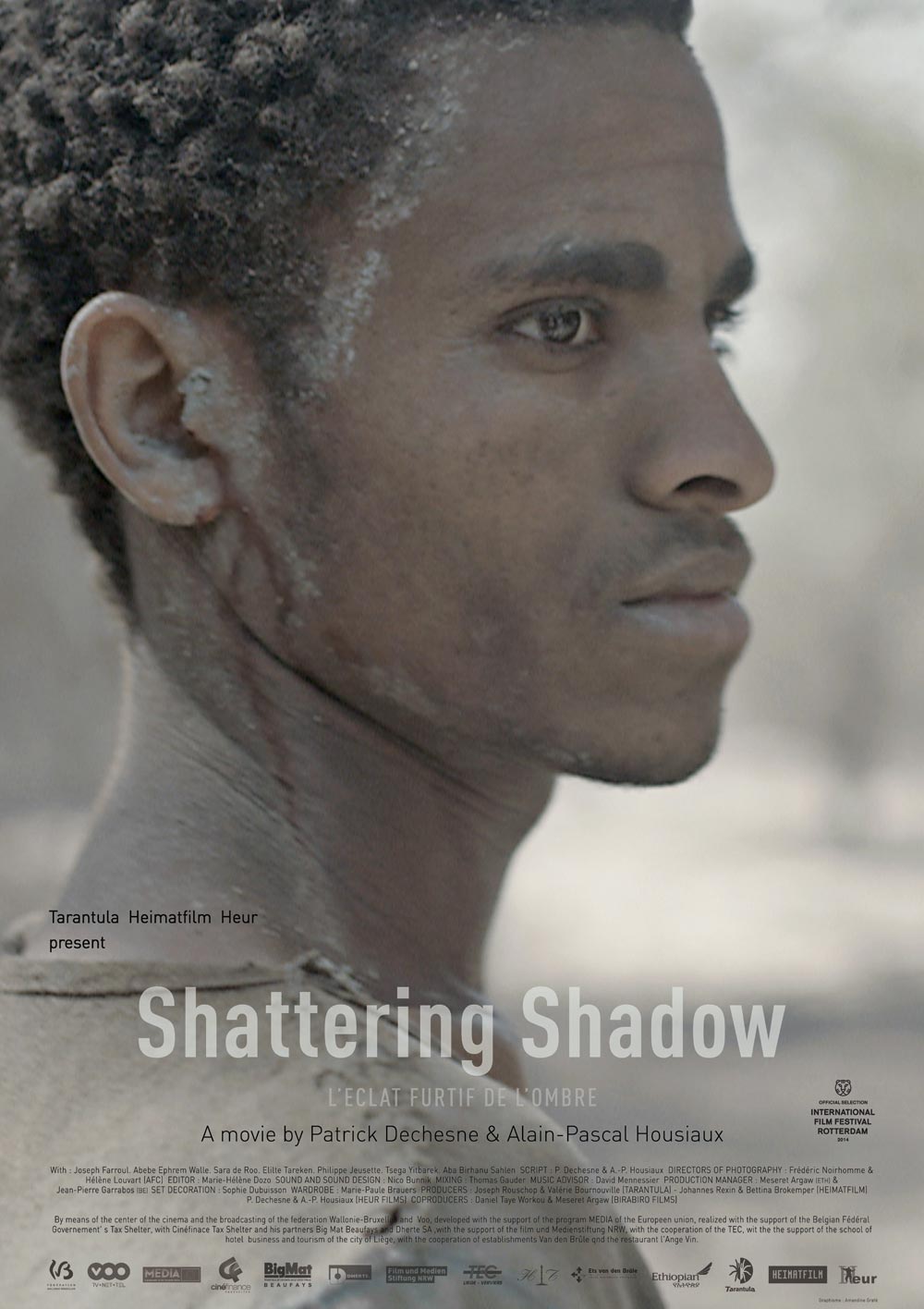 Synopsis
In a languid coastal village in Ethiopia, young fisherman Adisu is affected by the violence of war. He is forced to leave his home in order to survive, and wanders into the desert. He often roams around alone; now and again he encounters someone else. Forty years later, an old man sits in a taxi in Liège, thinking of the past. The two characters seem worlds away, but it is the same man.

Project Details
Script & Director: Alain-Pascal Housiaux & Patrick Dechesne
D.o.P.: Frédéric Noirhomme, with participation of Hélène Louvart
Sound: Nico Bunnik
Art Director: Sophie Dubuisson
Costume: Marie-Paule Brauers
Editor: Marie-Hélène Dozo
Music: David Menessier

Cast: Joseph Farroul, Abebe Ephrem Walle, Sara de Roo, Elilte Tareken

Produced by Joseph Roushop & Valérie Bournouville (Tarantula, Belgium), Johannes Rexin & Bettina Brokemper (Heimatfilm, Germany) and Patrick Dechesne & Alain-Pascal Housiaux (Heur-Films, Belgium). With support from Film- und Medienstiftung NRW.
Festivals
Filmfest München 2014
International Film Festival Rotterdam 2014
Tübingen International French-Speaking Film Festival, International Competition
Namur International Festival of French-Speaking Film
CPH:PIX de Copenhague 2014
Quinzaine du cinéma francophone Paris