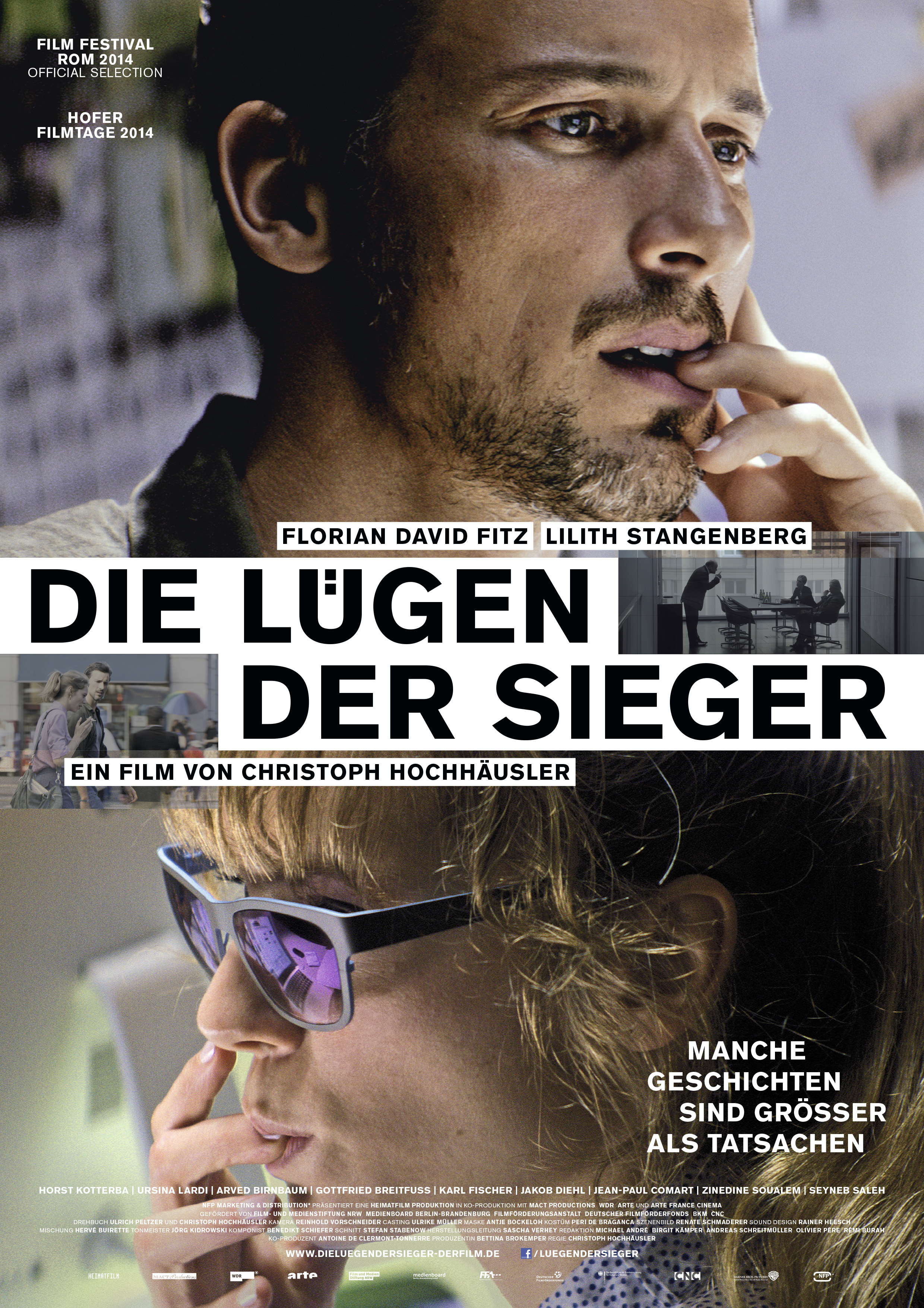 Synopsis
Investigative journalist Fabian Groys enjoys great freedom since the stories he uncovers make for strong sales. He works for a political news magazine in their Berlin head office. In this context, his arrogance raises few eyebrows.

Project Details
Director: Christoph Hochhäusler
Script: Christoph Hochhäusler & Ulrich Peltzer
D.o.P.: Reinhold Vorschneider
Sound: Jörg Kidrowski
Art Director: Renate Schmaderer
Costume: Peri de Braganca
Editor: Stefan Stabenow

Cast: Florian David Fitz, Lilith Stangenberg, Horst Kotterba, Ursina Lardi, amongst others.

Supported by Film- und Medienstiftung Nordrhein-Westfalen, Medienboard Berlin-Brandenburg, FFA (Minitraité & script development) and MEDIA (project development).
Festivals
Premiere: Film Festival Rome 2014
International Film Festival Rotterdam 2015

Berlin International Film Festival 2016
Hofer Filmtage 2014
Busenos Aires Festival Internacional de Cine Independiente 2015
Jeonju International Film Festival (South Korea) 2015
Festival Univerciné allemand (Nantes) 2015
Festival KinoVisions Marseille (2015)
Poitiers Film Festival (2015)
Festival Augenblick (FR) 2015
Awards
Film+ Editors Award 2016 (Nominated)
Jupiter Award - Best German Actor (Nominated)