Ingeborg Bachmann - Journey into the Desert
Biopic, 2023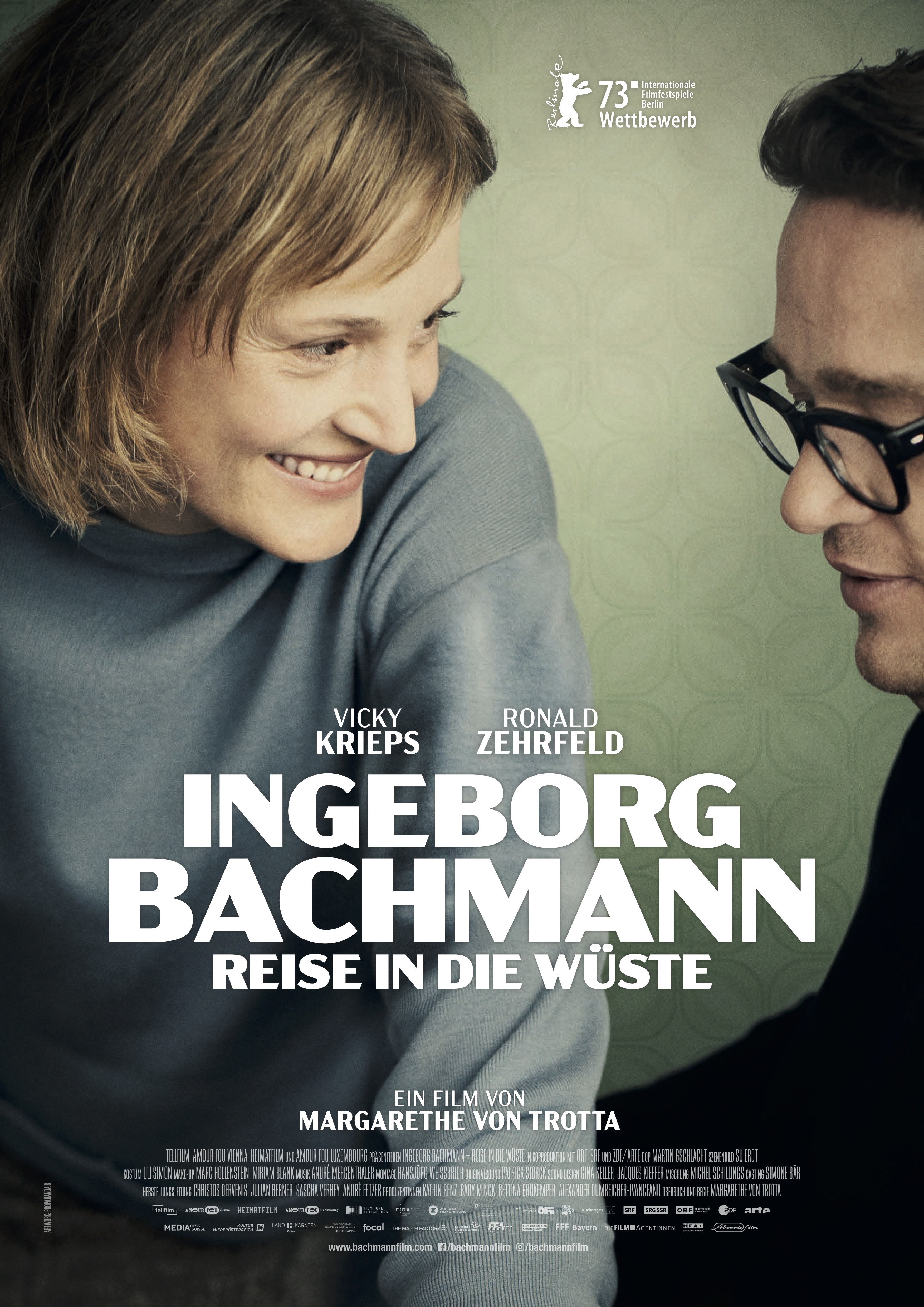 Synopsis
The film focuses on Ingeborg Bachmann, the radical writer who lived and loved without compromise. It tells of her life between 1958 and 1964, her relationship with Max Frisch, her journey to Egypt and her radical texts and readings: "humankind is capable of dealing in truth".
Project Details
Script & Director: Margarethe von Trotta
D.o.P.: Martin Gschlacht
Costume Design: Uli Simon
Make-up Design: Marc Hollenstein
Production Design: Su Erdt
Editor: Hansjörg Weißbrich
Cast: Vicky Krieps, Ronald Zehrfeld
BACHMANN & FRISCH is a production of Heimatfilm, in co-production with tellfilm (Switzerland), as well as Amour Fou Vienna and Amour Fou Luxembourg. Produced with the support of Film- und Medienstiftung NRW, FFA, German Federal Film Fund (DFFF) and Eurimages. Furthermore, the production was supported by the Federal Office of Culture (CH), the Zürcher Filmstiftung (CH), the Austrian Film Institute, Filmfond Vienna, Film Fund Luxembourg and other grants.