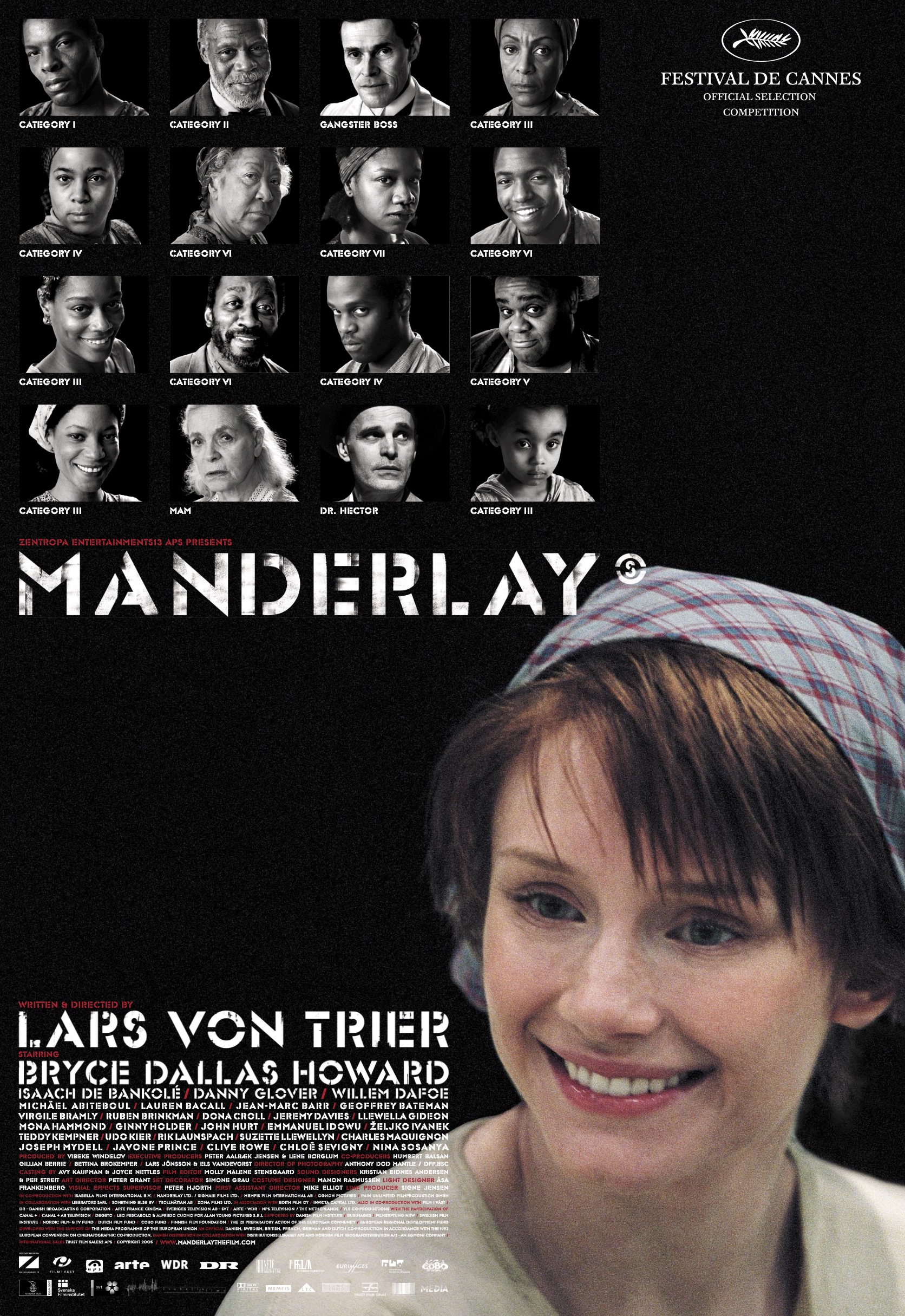 Synopsis
"Manderlay" is the sequel to "Dogville" (2003) and the second episode of Lars von Trier's trilogy about the USA.

Project Details
Script & Director: Lars von Trier
D.o.P.: Anthony Dod Mantle
Producer: Vibeke Windeløv

Cast: Bryce Dallas Howard, Isaach De Bankolé, Danny Glover, Willem Dafoe, Lauren Bacall

A service production for Pain Unlimited.