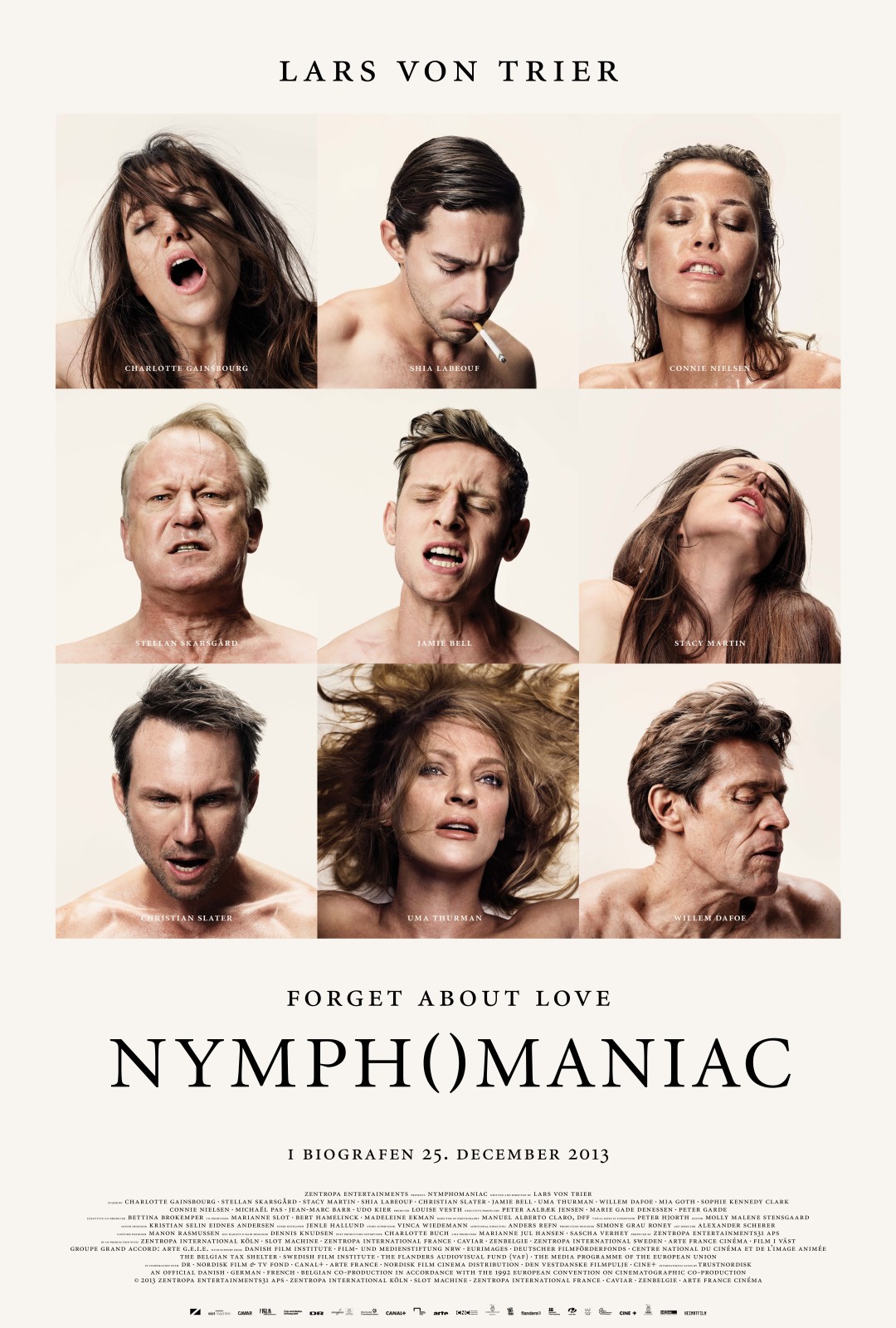 Synopsis
NYMPHOMANIAC is the wild and poetic story of a woman's erotic journey from birth to the age of 50 as told by the main character, the self-diagnosed nymphomaniac, Joe. On a cold winter's evening the old, charming bachelor, Seligman, finds Joe beaten up in an alley. He brings her home to his flat where he cares for her wounds while asking her about her life. He listens intently as Joe over the next 8 chapters recounts the lushly branched-out and multi faceted story of her life, rich in associations and interjecting incidents. With NYMPHOMANIAC Lars von Trier wishes to transfer, in film, previously unseen qualities from the world of literature. A monumental film about the female erotic desire, with claims and counter-claims, conflicting angles, and moral or perhaps precisely immoral observations. Because through the help of the main story, the film allows for the most strident arguments and wildest thesis, and exactly thereby it creates space for the discussion of it all – the film itself, the human beings, life!

Project Details
Script & Director: Lars von TrierD.o.P.: Manuel Alberto Claro
Cast: Charlotte Gainsbourg, Stellan Skarsgård, Stacy Martin, Shia LaBeouf, Jamie Bell, Connie Nielson, among others

Producer: Louise Vesth, Bettina Brokemper, Marianne Slot & Bert Hamelinck

NYMPHOMANIAC was produced by Louise Vesth for Zentropa Entertainments in co-production with Bettina Brokemper for Zentropa International Köln, Marianne Slot for Slot Machine and Bert Hamelinck for Caviar and with support from The Danish Film Institute, Filmstiftung Nordrhein-Westfalen, Eurimages, Deutscher Filmförderfonds, Nordic Film & TV Fond, Belgian Tax Shelter and in cooperation with DR and Film i Väst and with participation from Arte, Canal+ and The West Danish Film Fund and with development support of the Media Programme. International sales is handled by TrustNordisk.