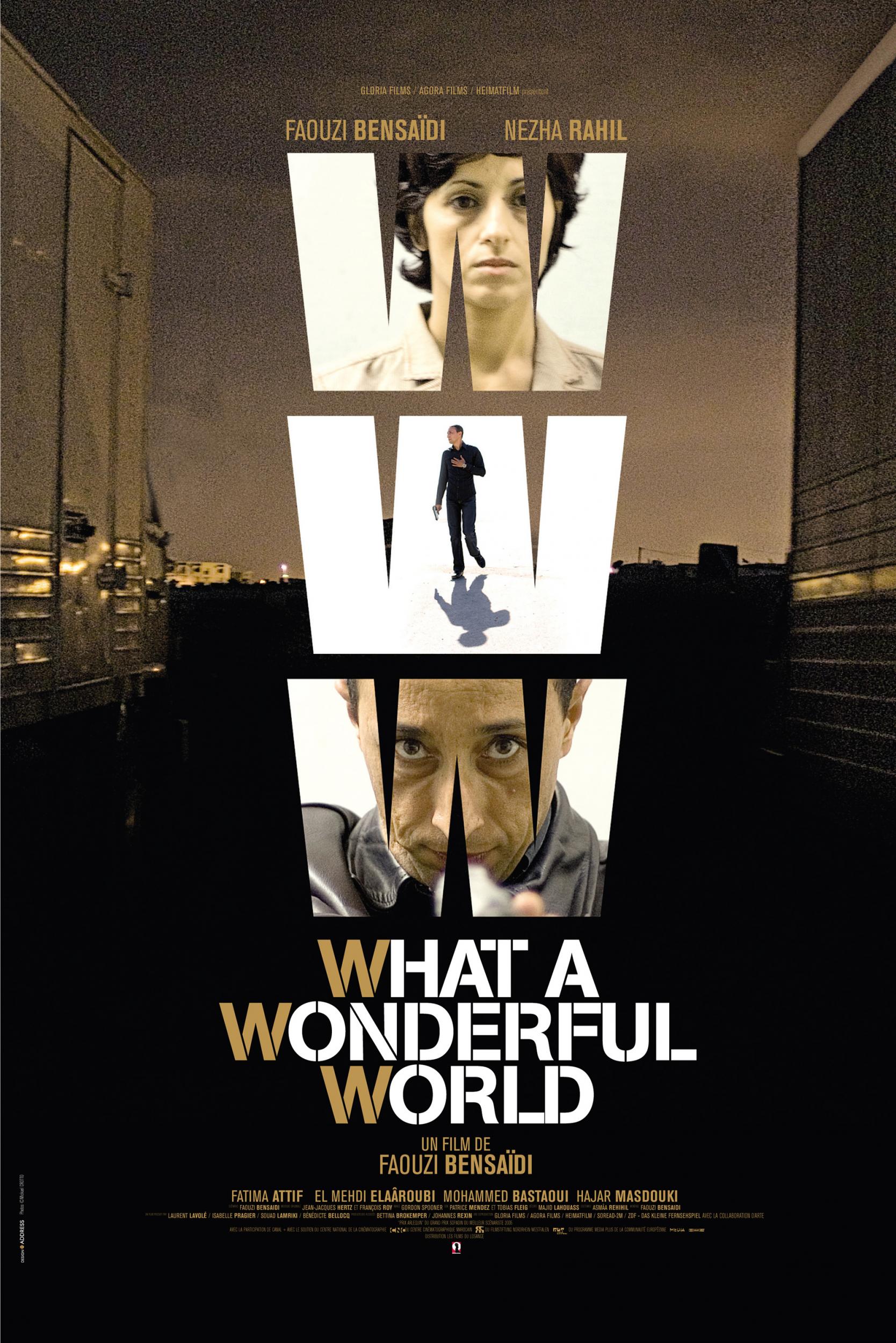 Synopsis
Casablanca, city of contrast, a modern and archaic city. Kamel, a contract killer, receives his orders by internet. He usually calls Souad to make love after his hits and, each time, Kenza answers the phone. She is a traffic policewoman. Kamel soon finds himself falling in love with her voice and tries to find her. She in turn falls in love with his face without knowing his voice. Everything gets entangled when Hicham, a professional hacker who dreams of going to Europe, accidentally infiltrates Kamel's orders.

Faouzi Bensaidi studied theatre in Rabat and acting in Paris, then directed several award-winning short films and co-wrote André Téchiné's latest movie, "Loin". His feature film debut, "A Thousand Months" (2003), won numerous prizes, including two awards at the Cannes Film Festival (Award of the Youth & Le Premier Regard Award).
Project Details
Director: Faouzi Bensaidi
Script: Faouzi Bensaidi
D.o.P.: Gordon Spooner

Cast: Faouzi Bensaidi, Nezha Rahil, El Mahdi Alaaroubi, Hajar Masdouki, Fatima Atiff

A co-production by Heimatfilm (Bettina Brokemper & Johannes Rexin, Germany), Gloria Films (Laurent Lavolé, France) and Agora Films (Souad Lamriki, Morocco).

Support by Centre National de la Cinématographie, Centre Cinématographique Marocain and Filmstiftung NRW.
Festivals
IFF Rotterdam 2007 - Section Time & Tide Prix de la reconnaissance de l'expression artistique