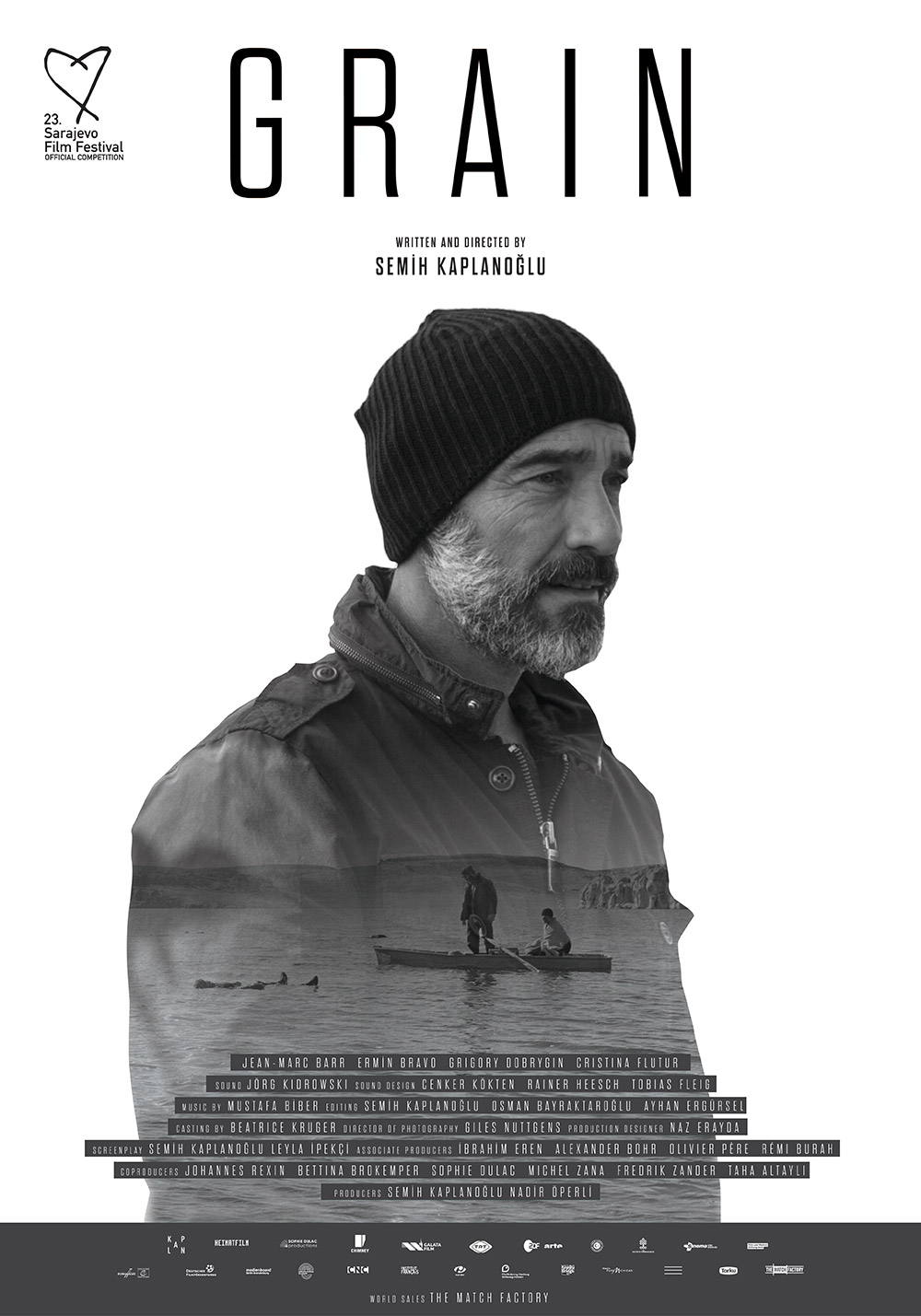 Synopsis
Two men in the near, but indefinite future... What are seed genetics expert Prof. Erol Erin and Cemil Akman, a scientist who abandoned a bright career and everything he knew, pursuing in the forbidden area called Dead Lands?

Project Details
Script & Director: Semih Kaplanoğlu
D.o.P.: Giles Nuttgens
Sound: Jörg Kidrowski
Art Direction: Naz Erayda
Costume Design: Esin Nazli Cinar

Editor: Ayhan Ergürsel & S. Hande Güneri

Production:
Heimatfilm, Johannes Rexin, Bettina Brokemepr
Kaplan Film, Semih Kaplanoglu, Nadir Öperli
Sophie DuLac, Michel Zana

The Chimney Pot, Fredrik Zander

Cast: Jean-Marc Barr, Ermin Bravo, Grigory Dobrygin, Lubna Azabal

In co-production with ZDF/Arte. Supported by Film- und Medienstiftung Nordrhein-Westfalen, Medienboard Berlin-Brandenburg, Deutscher Filmförderfond and Eurimages, among others.
Festivals
Premiere: Sarajevo Film Festival 2017
Adana Film Festival 2017
Malatya International Film Festival 2017
Tokyo International Film Festival 2017

Awards
Sarajevo Film Festival 2017 - Heart of Sarajevo (Nominated)
Malatya International Film Festival 2017 - Crystal Apricot Award - Best Cinematography - Giles Nuttgens
Malatya International Film Festival 2017 - Crystal Apricot Award - Best Art Directiond - Naz Erayda
Malatya International Film Festival 2017 - Crystal Apricot Award - Best Film (Nominated)
Malatya International Film Festival 2017 - Special Jury Award - Semih Kaplanoglu
Adana Film Festival 2017 - Golden Boll in National Feature Film - Best Art Direction - Naz Erayda
Adana Film Festival 2017 - Golden Boll in National Feature Film - Best Score - Mustafa Biber
Adana Film Festival 2017 - Golden Boll in National Feature Film - Best Film (Nominated)
Tokyo International Film Festival 2017 - Tokyo Grand Prix - Best Film
Turkish Film Critics Association (SIYAD) Awards 2017- Best Art Direction - Naz Erayda
Turkish Film Critics Association (SIYAD) Awards 2017 - Giovanni Scognamillo Award - Best Fantastic Film (Nominated)
Turkish Film Critics Association (SIYAD) Awards 2017 - Best Cinematography - Giles Nuttgens (Nominated)